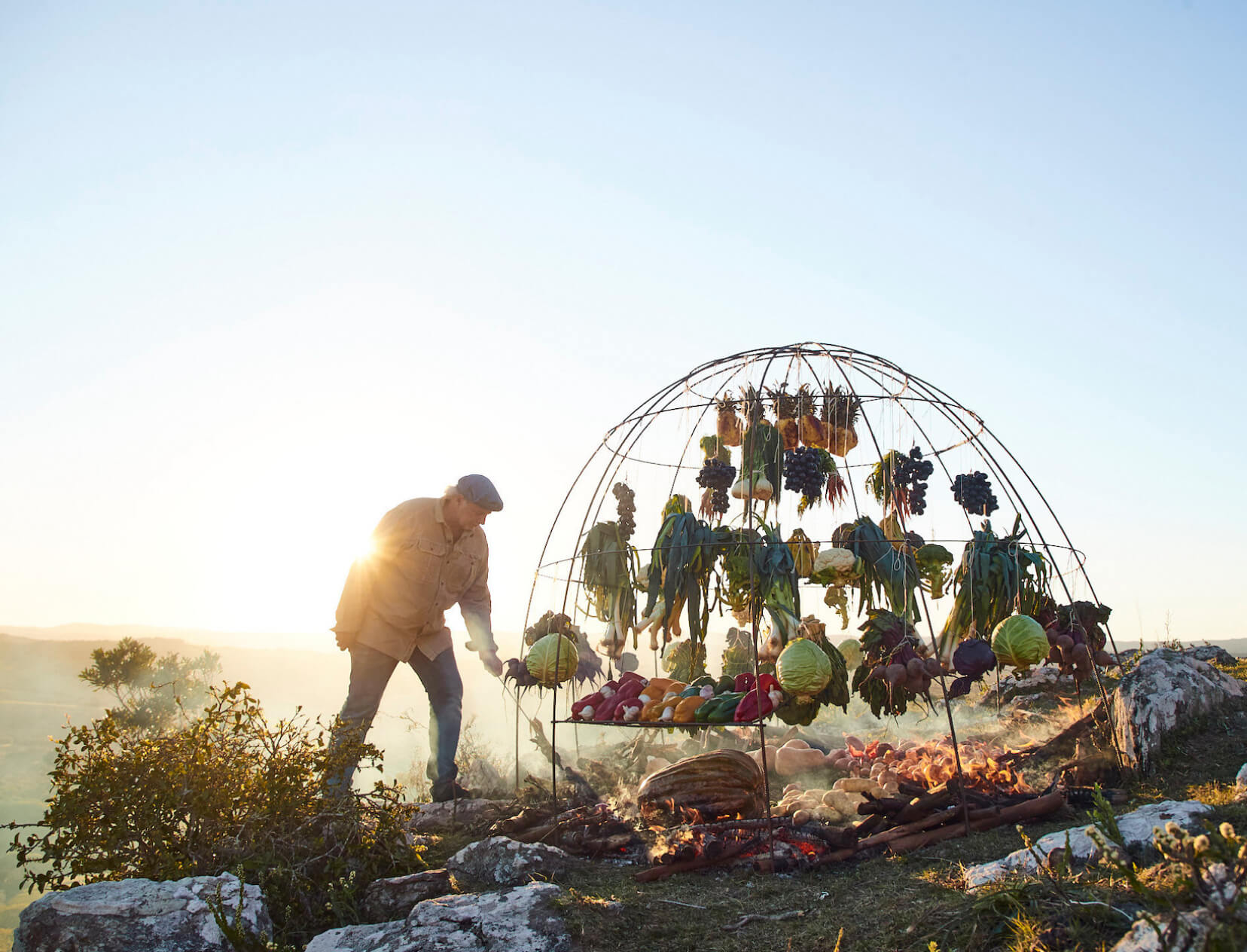 Plant-Forward Grilling Recipes from
Francis Mallmann's Green Fire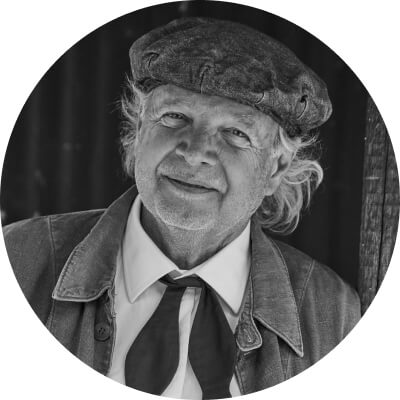 Francis Mallmann has an almost poetic approach to cooking with fire. It's instinctual, nimble, and unfussy. The Patagonian chef is famous for his spectacular preparations of meat over live fire, but in his new cookbook, Green Fire, he focuses on everything that you can do with plants. (We got our first peek at his dynamic treatment of vegetables back when he cooked for GP's rehearsal dinner.)
In true Mallmann style, the book goes well beyond the conventional—these are not the obligatory grilled vegetable sides on so many restaurant menus. Each chapter focuses on a specific ingredient, including some of the usual suspects (peppers, eggplant) alongside ingredients that rarely see a grill, like hearty root vegetables, beans, and fruit. There's even a chapter dedicated to cocktails with grilled elements, like the Pisco Sour with Burnt Lime below.
While there may be smoke, there are no mirrors. No fancy tricks. The recipes are inventive and elevated but simple at their core. And Mallmann includes some workarounds for cooking in different home kitchen setups (you know, just in case you don't have a giant iron dome and an open firepit in your backyard). As long as you have beautiful produce and fire—and perhaps a bit of Mallmann's poetic spirit—you can grill anything.
Francis Mallmann

Green Fire: Extraordinary Ways to Grill Fruits and Vegetables, from the Master of Live-Fire Cooking

Bookshop, $37

SHOP NOW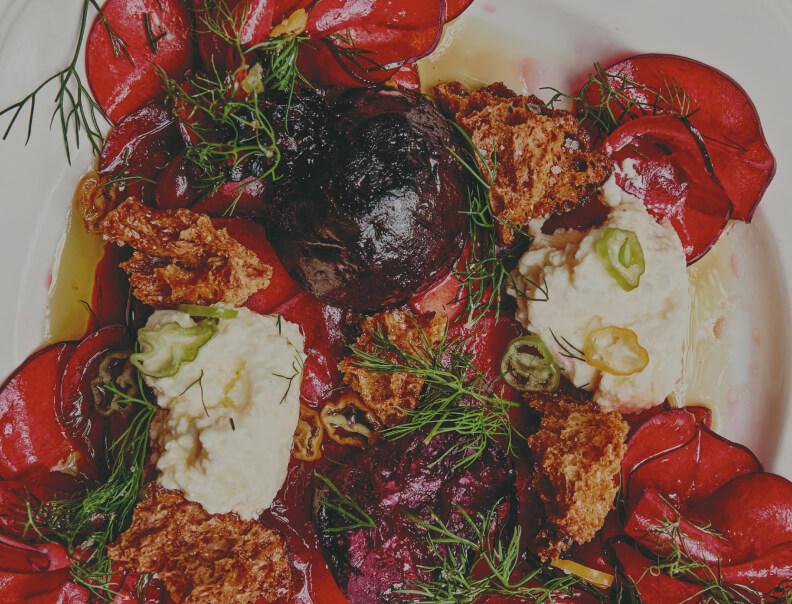 Braised Beet and Plum Salad
"The combination of the warm crisped beets, raw sliced plums, and the unexpected punch of the chiles is what makes this salad so memorable. I see the plums as angels and the beets as little devils; prayers on the one hand, lust on the other. The gentle creaminess of the ricotta keeps this contrast under control." —Mallmann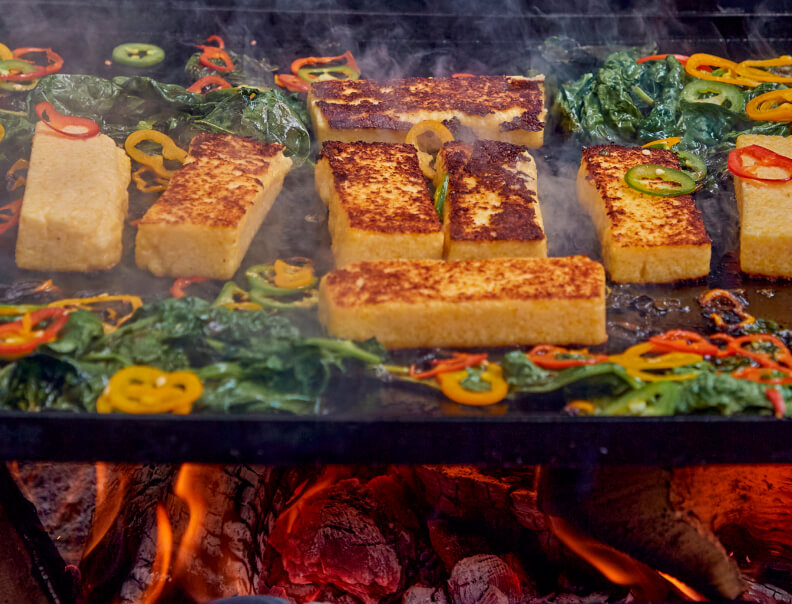 Grilled Polenta Slices with Charred
Spinach and Chiles
"Whenever I visit my refuge on a little island in the remotest outback of Patagonia, I often make a batch of polenta that I store in loaf pans and eat for days. In winter, when the snow is piled in huge drifts outside my cabin door, I'll bury the loaf pans in the snow until I'm ready to slice the polenta, grill it, and feed a campful of guests and relatives. As a main course or a side dish, polenta slices accept an enormous variety of toppings and sauces. Chances are, if you can dream it up, it's going to be filling and delicious. Here the lightly scorched spinach pairs well with the bright and sweet mini peppers." —Mallmann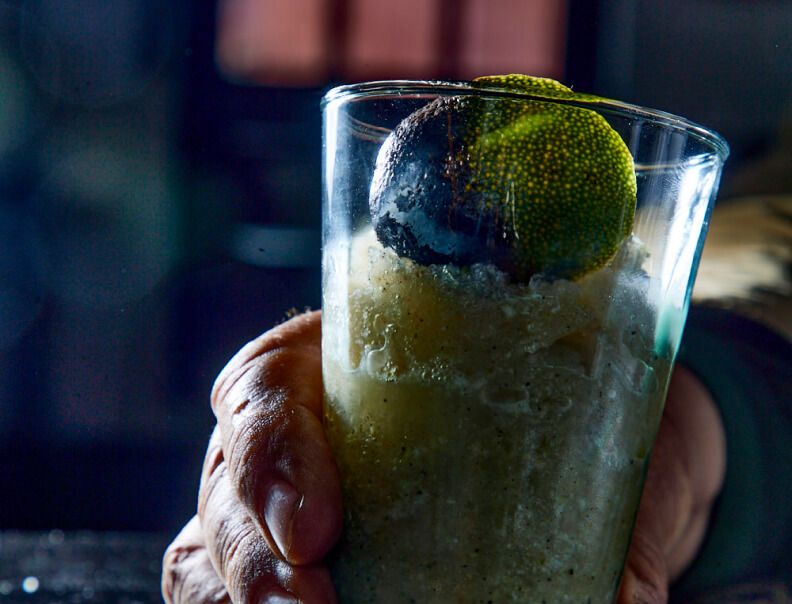 Pisco Sour with Burnt Lime
"Pisco is a liquor made from distilled wine. Both Peru and Chile claim it as their invention, since pisco was first made by the Spaniards who brought wine grapes to their new colonies. To sidestep this passionate debate, I observe that pisco is basically brandy and that the conquistadores in both countries knew very well how to distill wine. So I will come down firmly in the middle and credit both countries.
"The well-known (in South America) soft drink known as Brazilian lemonade incorporates the whole lime (skin, pith, flesh, and all). My pisco cocktail calls for scorching a lime, which tamps down the bitterness of the rind; less bitter…more better." —Mallmann
More from Cookbooks We Love
Fast, Hot, and Flavorful Meals from The Wok
Celebrating the Beauty of Regional Mexican Cuisine
The Miso Bloody Mary from Watermelon & Red Birds
Source link