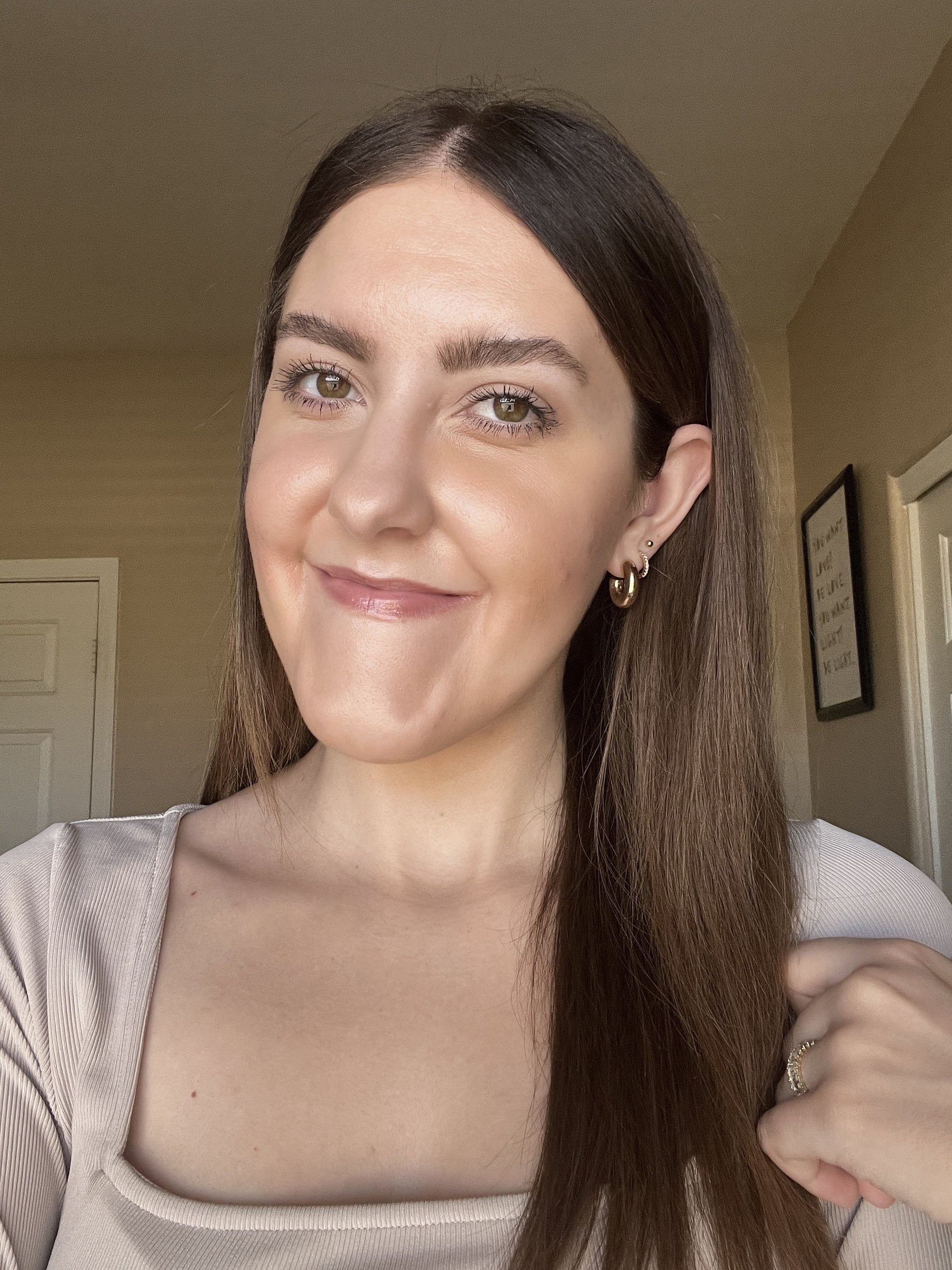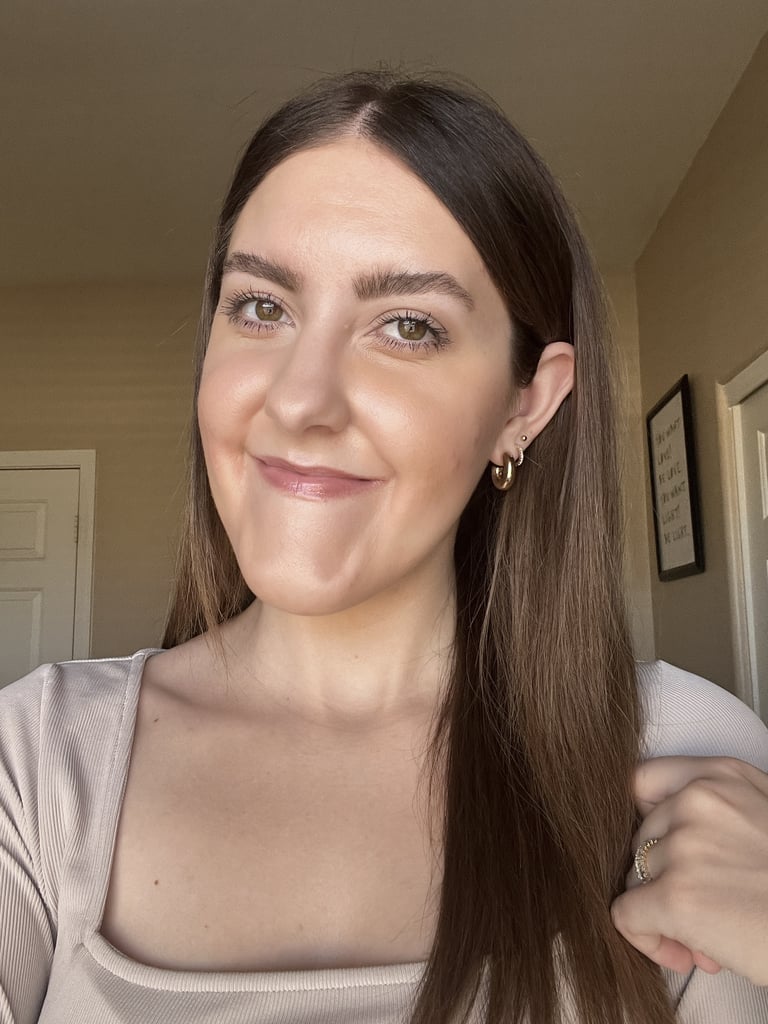 I'm a skin-care-over-makeup girl through and through — which is another way of saying that if there's a popular skin-care-makeup-hybrid product out there, I've probably tried it, loved it, and proceeded to make it a permanent staple in my beauty bag.
Such was the case when I finally got around to trying the internet's favorite brightening formula, Olehenriksen's Banana Bright Face Primer ($40) — which, after only a few months of daily use, I can confirm is basically like a vitamin-C-infused, skin-boosting shot in a bottle (or tube, rather).
Come summertime, I'm always looking for more ways to strip back my makeup routine while still managing to maintain a healthy, effortless glow. Sometimes that involves opting for dual-purpose products or doubling up on my tried-and-true hydrating serums (hi, hyaluronic acid!). But this season, Olehenriksen's Banana Bright Primer has managed to give my skin all the benefits of a radiant, summertime-fine glow, with none of the hassle.
Read on for my honest review of the Olehenriksen Banana Bright Primer.
What I Love About This Olehenriksen Primer
The better question here is what's not to love? I'm someone who has always struggled with acne — and even with my breakouts now under control, my skin is still ridden with uneven textures and dark spots. As a result, it can be difficult to find products that actually brighten the skin and provide a buildable base for my makeup — that is, until I tried this primer.
So many of the other vitamin C powders and serums that I've tested over the years have been too thick or overbearing for my skin — often clogging my pores and even causing me to break out after only a few uses. What's great about the Banana Bright Primer is that it's incredibly lightweight and has proven to be the perfect solution to prep my skin before applying a full beauty routine. Plus, with its skin-friendly composition (made of nourishing ingredients like vitamin C and vitamin E), I can get the benefits of both a solid makeup primer and a skin-brightening cream all in one!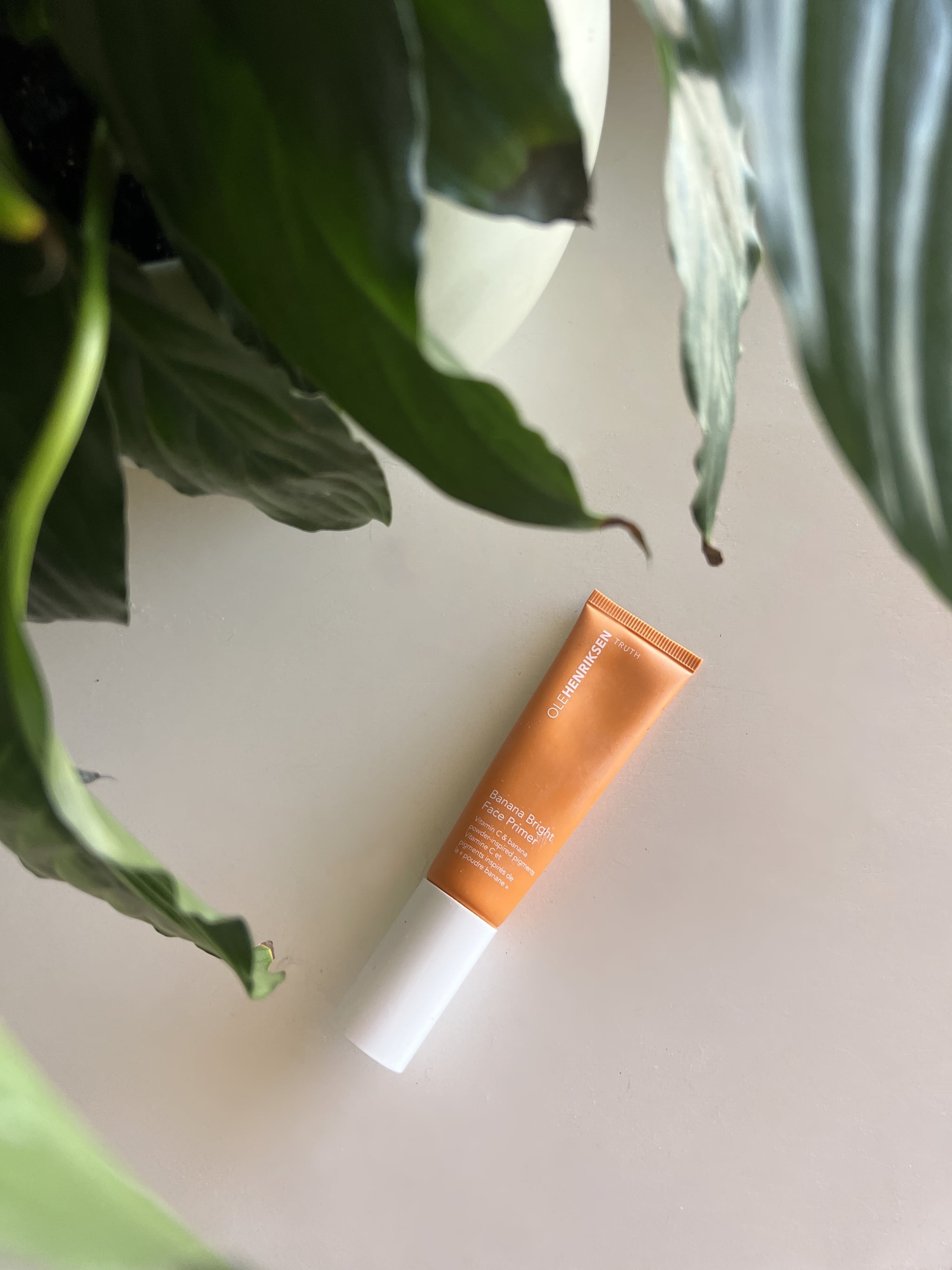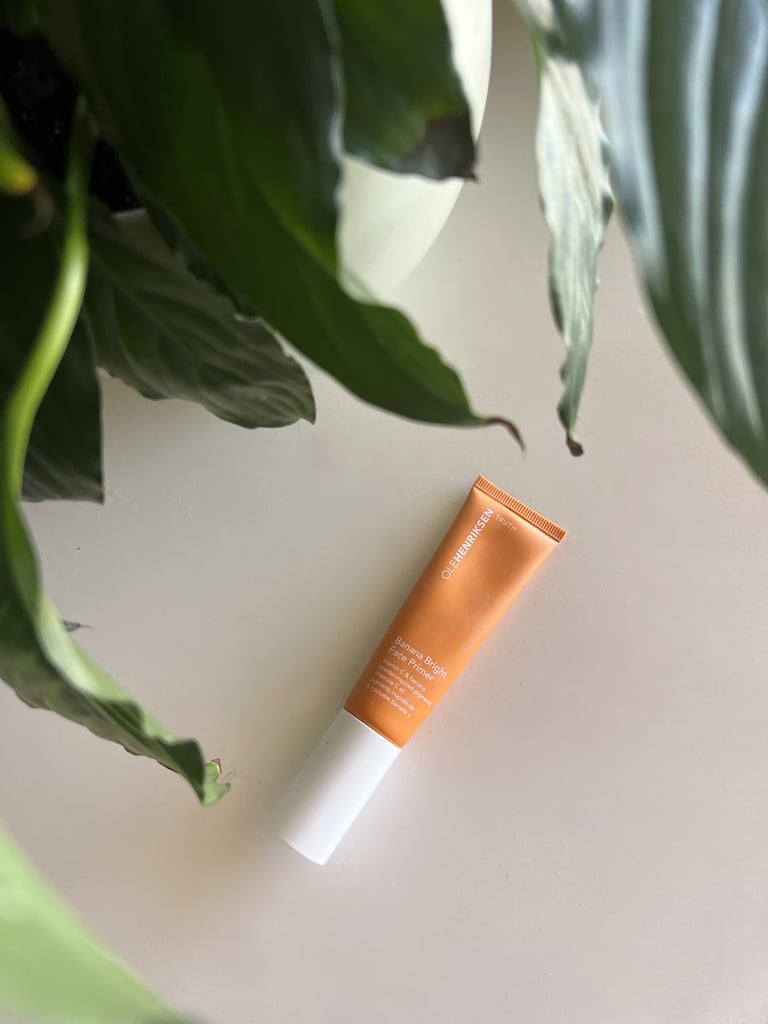 What's Worth Noting
This primer is infused with banana-powder-inspired pigments — and while it's not fragrance-free, it doesn't actually emit a banana-centric scent (contrary to what you might insinuate from the name!). The formula's aroma is more of a lightweight citrus fragrance that's refreshing, delicate, and not at all overwhelming — which I appreciate since I often gravitate more towards fragrance-free beauty products.
The formula is also very creamy and blends easily on the skin. I've found that a little goes a long way with this product, making it feel like a more reasonable splurge even with the $40 price tag. For context: I've used the primer every day for about two months now and still have a decent amount left in the tube.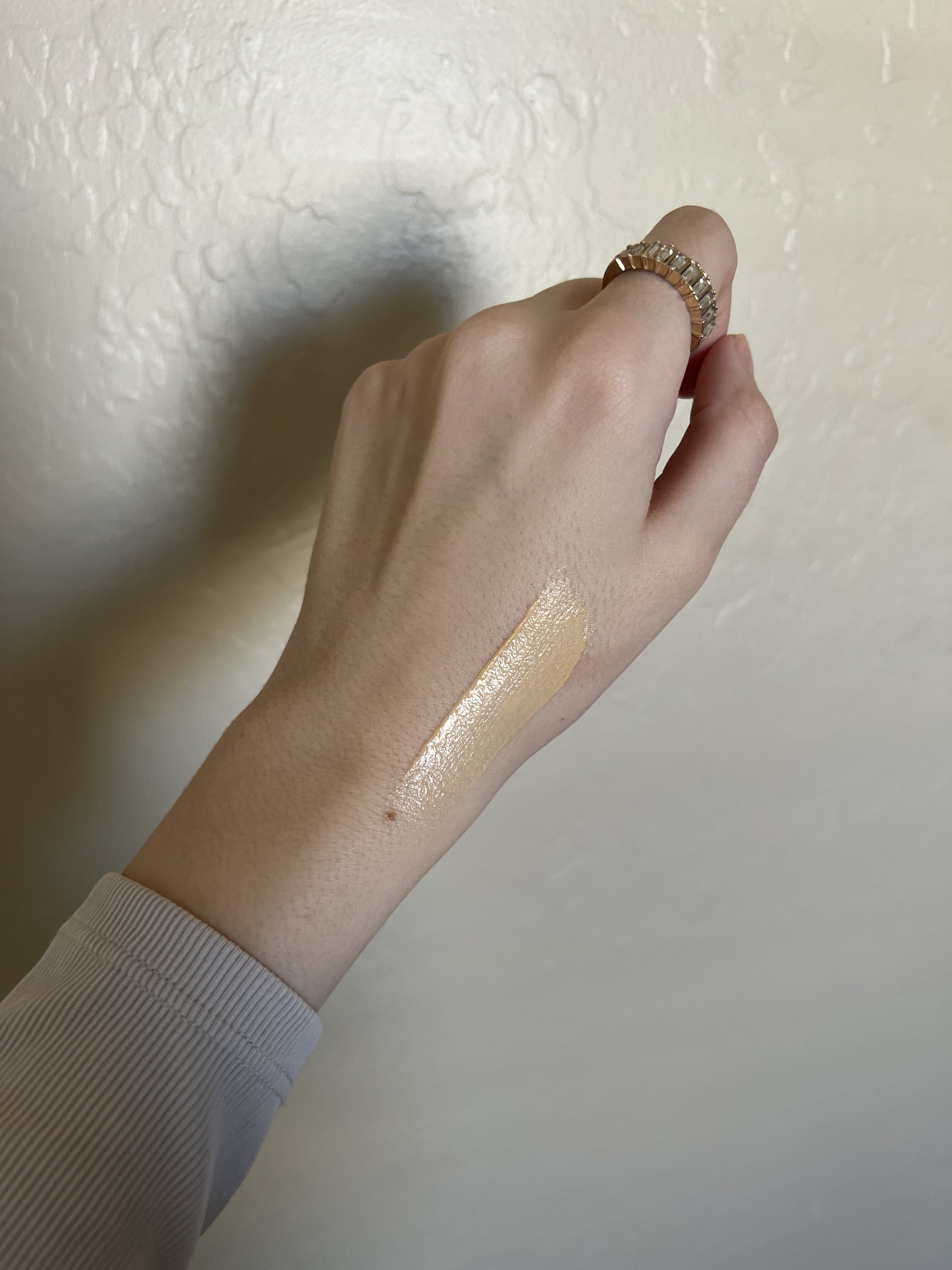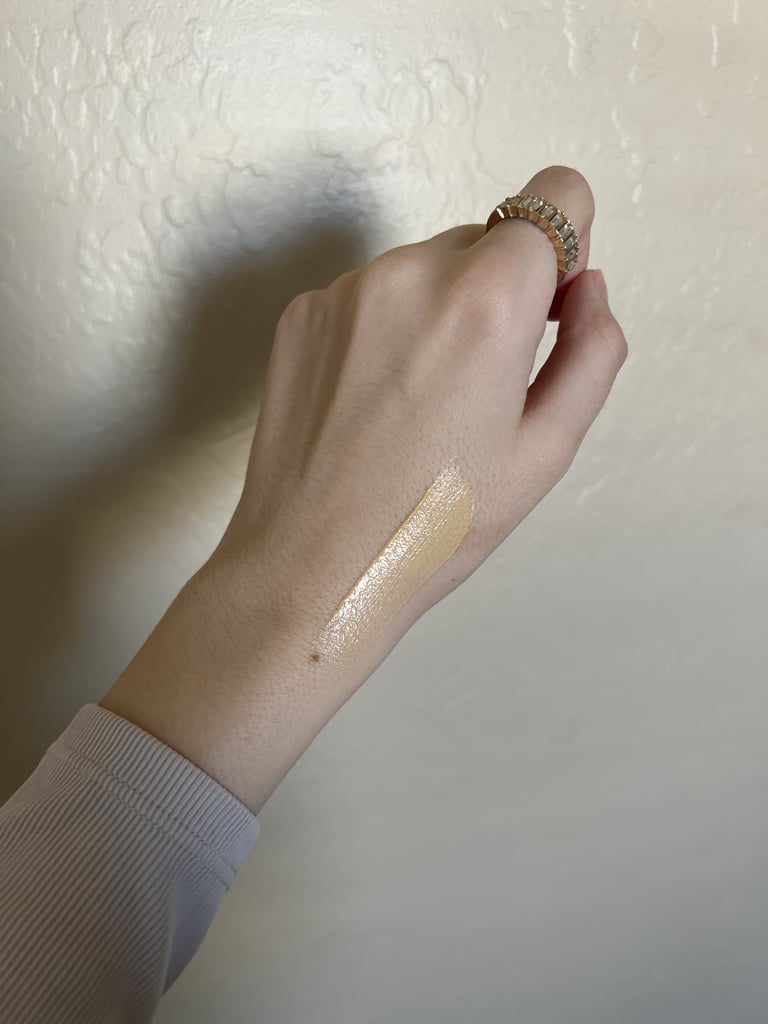 Who Is This Primer Best For?
Since every person's skin is so different, I try to avoid saying that a single beauty product can work for anyone — though I think this Olehenriksen Banana Bright Primer might just be the exception. Even the most textured skin types will be able to benefit from its naturally energizing properties.
The primer is especially great if you (like me) prefer a more natural look. While the solution provides enough coverage to wear on its own, it's also lightweight enough to serve as a brightening base for your makeup — and is even formulated with ingredients that help to extend the look of makeup (bonus!).
Additional Details
The solution is made without parabens, sulfates, or phthalates.
While it works as a makeup primer, the product also features skin-care-driven ingredients like vitamin C and vitamin E.
Contrary to the name, the primer doesn't actually smell like bananas — though it carries more of a delicate, citrusy scent.
According to the brand's website, the Banana Bright Face Primer can be paired with makeup, worn on its own, or even used as a highlighter on the skin.
Rating:

Image Source: POPSUGAR Photography / Kyley Warren
Source link