You only need 8 real food ingredients to make these nutritious gluten free lemon bars! These little bites of heaven are also grain-free and refined sugar-free.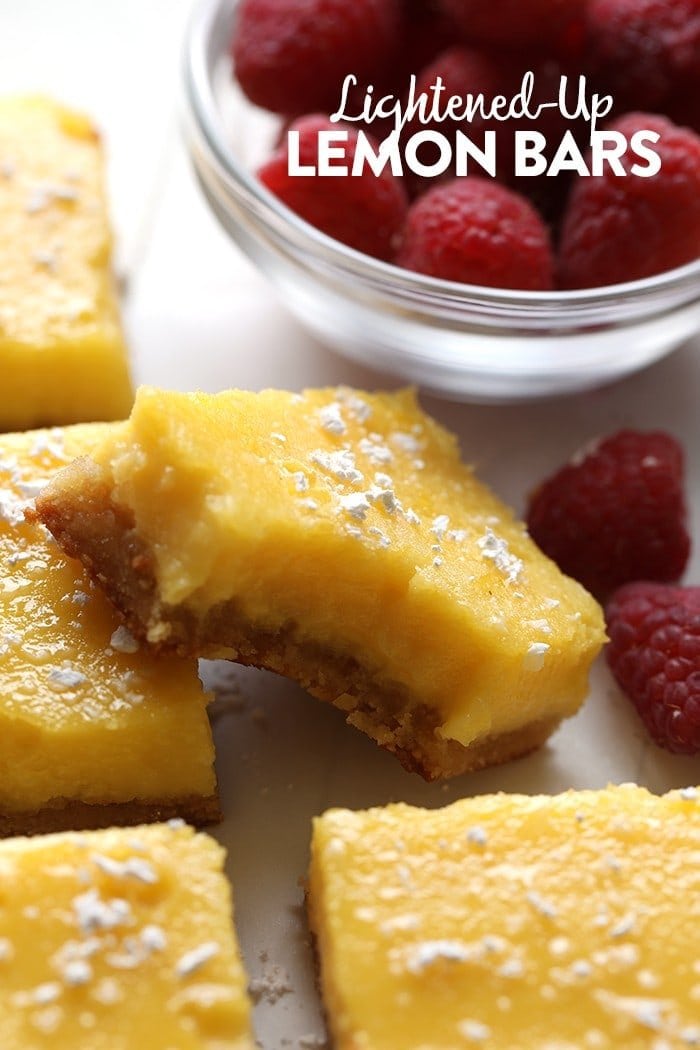 Favorite Gluten Free Dessert Recipe
Looking for a gluten free lemon bar that has a delicious lemon filling on top and a crust made sans gluten? Look no further than this gluten free lemon bar recipe!
This is one of our favorite gluten free desserts EVER. The crust is made solely with almond flour, which is nut-based, meaning there is no gluten involved! Mixed in is some coconut oil, honey, and vanilla.
The filling is made from egg, honey, and a little coconut flour making it again gluten-free!
Put the two together and you've got yourself one delicious gluten free dessert recipe that's perfect for sharing!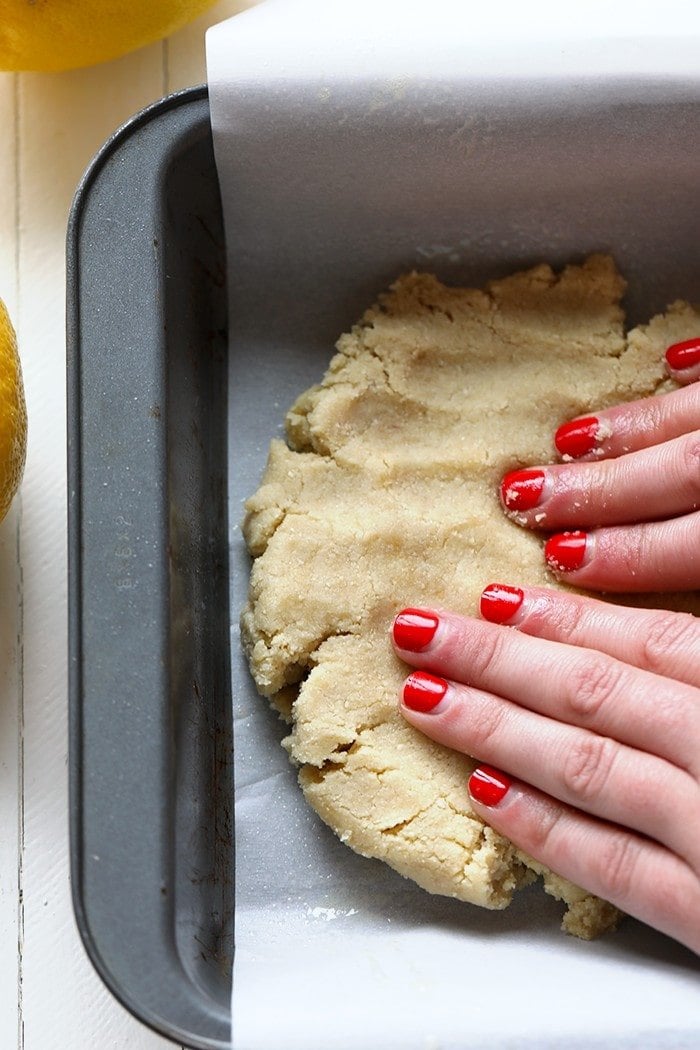 What You Need
Crust
almond flour: make sure to buy super-fine ground almond flour for this recipe.
coconut oil: to measure coconut oil properly, make sure to melt it first and then measure it.
vanilla: vanilla adds a nice warmth.
honey: honey is used as a sweetener.
Filling
eggs: this recipe calls for large eggs.
lemon juice: fresh lemon juice is important! So, make sure to freshly squeeze it!
coconut flour: coconut oil helps the lemon curd thicken up a bit.
Latest Bars u0026 Brownies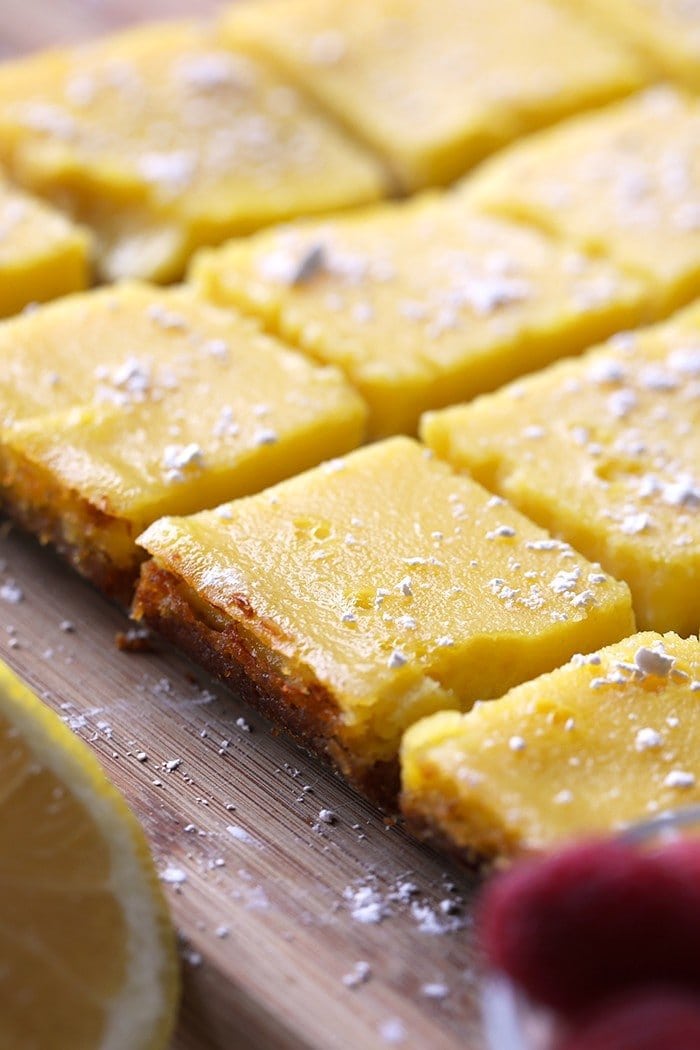 Easy Instructions
The Crust
I absolutely love the crust for these gluten free lemon bars. It's very similar to the crust we used for our gluten free fruit pizza, simple and naturally sweetened.
Tip: Make sure that you use superfine ground almond flour for this so that it is not gritty. Almond flour is so great for gluten free baking because it's actually just ground almonds…nothing else.
Instructions
To get started, mix all of the ingredients for the crust together in a large bowl.
Then, form a large ball of dough and spread it evenly on the bottom of your pan, making sure that it's the same thickness around the entire thing so that it bakes evenly.
Bake crust for about 10 minutes at 350ºF
The Filling
While the crust is baking, you can start to prepare the lemon filling…the best part, in my opinion! Like the crust, the lemon filling is 100% gluten free. You'll need eggs, lemon juice, honey, and coconut flour. The coconut flour is what thickens things up a bit, but the nice thing is, you don't need to use that much of it.
Instructions
Whisk all ingredients together in a large bowl. It shouldn't be super thick because the thickening of the filling will happen in the oven.
When the crust is done baking, pour the filling on top and bake for another 15 minutes.
Once the filling has set, turn the oven off and crack the oven door open. Let the bars come to room temperature for 15 minutes.
Remove from the oven and let cool for 10 minutes before removing from the pan.
Then, let chill for at least 2 hours to let further set in the fridge before slicing.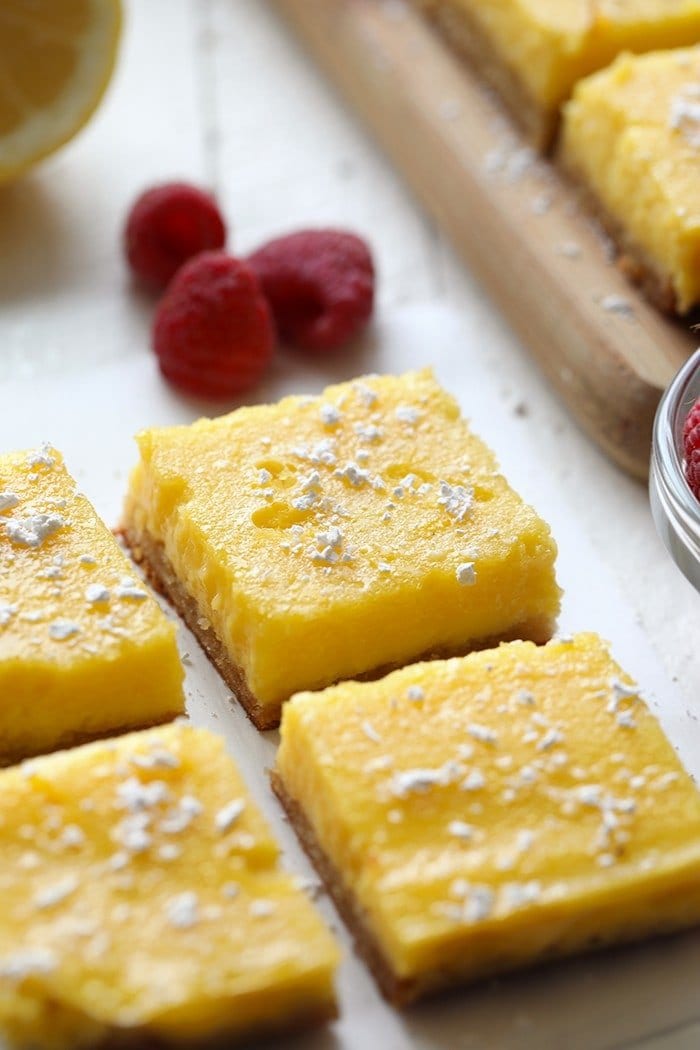 Storage
Store lemon bars in an airtight container in the fridge for up to 3 days.
Source link