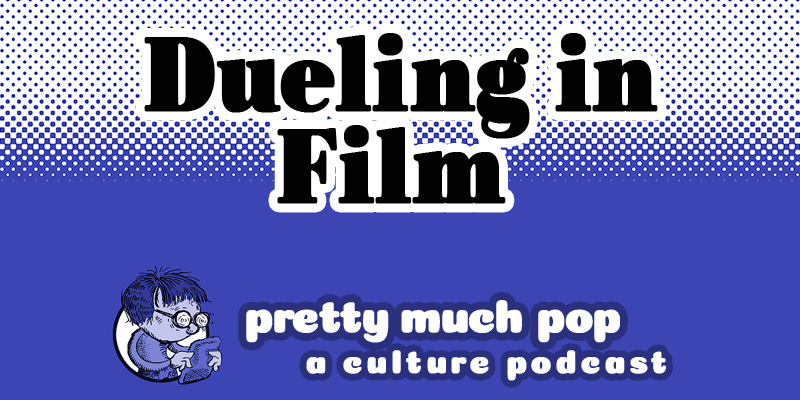 In gentle of the discharge of The Final Duel (which you needn't have watched), we discuss concerning the trope of the honor-resolving duel in films and TV. Mark and visitor co-host Dylan Casey of The Partially Examined Life are joined by Clif Mark, host of the Good in Principle podcast who wrote his political thesis and a 2018 Aeon article on the historical past and logic of dueling.
Since we're all philosophy podcasters on this one (our leisure podcaster visitor dropped out on the final minute), we herald philosophers like Hegel and Nietzsche in as wanted, the circle of moral concern (who will get ethical standing and so is worthy to duel?), and naturally the related class and gender critiques.
We additionally contact on The Duelists (by the way, Ridley Scott's directing debut, the place The Final Duel is his newest), The Duelist and The Duel (two 2016 movies), A Knight's Story, The Princess Bride, Dune, Hamilton, Bridgerton, The Karate Child, and extra.
For extra info on the specter of dueling in politics, examine Justin Trudeau and Trump/Biden.
Some articles that fed our dialogue (along with Clif's "What Is Offensive") embody:
Comply with Clif @Clifton_Mark.
This episode consists of bonus dialogue you may entry by supporting the podcast at patreon.com/prettymuchpop or by selecting a paid subscription by way of Apple Podcasts. This podcast is a part of the Partially Examined Life podcast community.
Fairly A lot Pop: A Tradition Podcast is the primary podcast curated by Open Tradition. Browse all Fairly A lot Pop posts.
Source link