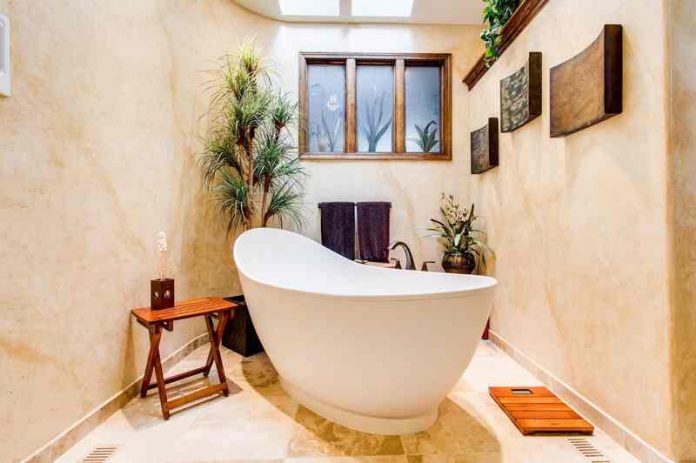 Bathroom renovation is a home improvement project that involves making changes to the existing design and layout of the bathroom. It can involve anything from replacing fixtures, adding new storage solutions, or completely remodeling the entire space. Bathroom renovations are important because they can improve both the functionality and aesthetics of the home.
A well-designed bathroom not only looks great but provides convenience and comfort to its occupants. Moreover, by upgrading features, such as plumbing and lighting, homeowners may be able to reduce their utility bills over time. Finally, bathrooms that have been renovated often add considerable value to a house when it comes time for selling. Ultimately, bathroom renovation is an integral part of any successful home improvement project.
When an individual decides to renovate a bathroom, there are certain steps they can take to ensure the most successful outcome. Here are five secrets to renovating bathtubs that will help a bathroom renovation project go smoothly:
Secret 1: Choose the Right Materials
Renovating a bathtub is an ideal way to give it the upgrade it deserves. Depending on the individual's needs, there is a wide range of materials available for selection, such as ceramic, enameled cast iron, acrylic, and composite material.
While each material has its advantages and disadvantages, researching them carefully can make sure the best decision is made in regards to picking out the material that works best for both practical and aesthetic purposes. By renovating with any of these materials, homeowners can enjoy having a newly revitalized bathtub!
Secret 2: Get Help from Professionals
Experts plan and orchestrate the project to ensure the remodel has great finishes. With their help, homeowners can ensure that their new tub will be exactly as envisioned, both aesthetically and functionally.
Not only will they save time, but with their specific skillsets and expertise in the field, professional designers make sure all work is done to code and with top-quality materials. So, if someone is looking for a proficient individual who can guarantee a successful renovation project, consulting professionals specialized in bathtub renovations is a smart move.
Secret 3: Consider a Refinishing or Resurfacing Job
Refinishing or resurfacing a bathtub is one of the easiest ways to upgrade an outdated look without replacing the tub altogether. This process involves sanding and refinishing the existing surface, leaving it looking brand new.
Plus, with the wide range of colors, textures, and finishes available, there's something sure to suit everyone's tastes– and all at a fraction of the cost of buying a new tub. It's definitely worth considering if an individual is ready for a fresh look in the bathroom but doesn't want to commit to a full remodel.
Secret 4: Don't Skimp on Quality
Cheaper options may save money upfront, but they may not be as durable in the face of continued exposure to moisture and other elements. Investing a bit more in better materials may seem like an unnecessary expense initially, but it will potentially save time and money on repairs down the road.
Additionally, there's nothing better than enjoying a tub with increased aesthetic value without fear of it needing major repairs anytime soon.
Secret 5: Don't Neglect the Details
From the fixtures and accessories, to paint inserts and unique patterned tiles, the small details for the bathroom renovation can make a world of difference. If a traditional look is more of a person's style, they can try some chrome fixtures and a matching towel rack. Comparatively, a rustic-inspired bathroom can be complemented with aged brass fixtures, seashell accents, and one-of-a-kind driftwood knobs.
Whether an individual is aiming for modern and minimal or farmhouse chic, it's imperative not to overlook the importance of personal touches that put the finishing touches on an individual's dream bathtub. When done right, these subtle choices are what truly elevate the overall look of a home.
Wrapping Up
These five secrets will help ensure a bathtub renovation goes smoothly and a person ends up with a beautiful, high-quality tub that they can enjoy for years to come. It is crucial to be sure to choose the right materials, get help from professionals, consider refinishing or resurfacing, prioritize quality, and pay attention to the details. With these tips in mind, an individual can start planning their dream bathroom.
Source link